---
Quote:
Originally Posted by nheuer
are they cable driven shifters or hard linkage.
Both. There is a cable to move the gear selection lever on the side of the transmission, and a hard linkage from that lever to the steering column. The linkage moves the collar on the column so the neutral safety switch and ignition lock features index properly.
__________________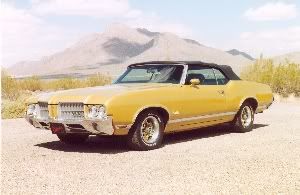 Daily Driver
- 355 cid, UltraDyne .485/.485, 217/221 cam, Performer RPM intake, 750 cfm QuadraJet, HEI, Heddman Headers, TH350/Hughes 2500 stall, 3.23 limited slip, BFG 245-60-14s on SSII wheels